Turning Conflict into Championship Team Chemistry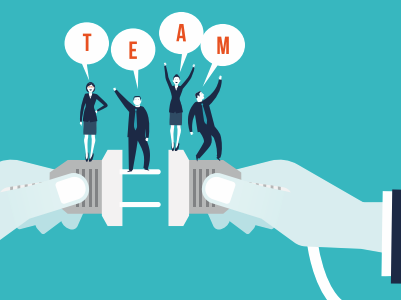 Are team conflict and egos getting in the way of your goals? Are differences and self-centeredness dividing your team and causing you headaches? Are tensions and adversity weakening your team and its performance? Leading organizations know it's difficult to achieve the level of teamwork needed to fully excel as a business unless you first deal with the all too common destructive behaviors that fuel unresolved conflicts in the workplace.
Far too many people trade their life, and a bit of their soul, for a paycheck. They tolerate endless hours of working in environments strained with disappointing relationships, conflicts, and gossip, and try to recover on weekends or during their annual vacations. Similar frustrations hold true for office managers and dentists; far too many go home at night feeling frustrated and disappointed because of conflicts at work, the lack of synergy and progress, and the resulting loss of productivity and profits. Many dental professionals endure these tensions daily. These conflicts do not always exist at an adversarial level. You can like your co-workers while still experiencing discourtesies or unmet expectations that fester and build frustration into your relationships and work environment over time.
Things don't have to be this way. Feeling connected and getting along is the most important ingredient on the path to functioning as a high performing team.